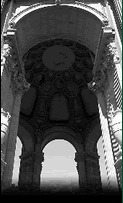 experience,
integrity,
excellence.
that's why we're here.

Client Services

---

TriTech Solutions, L.L.C. provides the most experienced PeopleSoft consultants available in the industry today.

No matter what your project requires, TriTech Solutions, L.L.C. professionals can help. With our years of product experience and extensive technical and functional expertise, our consulting professionals can help you meet your project demands -- and keep your project on track and on schedule.



Getting the right solution to your unique processing requirements: that's why you need our help. Whether your project is in the area of Human Resources, Payroll, Benefits, Benefits Administration, General Ledger, or other financial product area; or you simply need additional technical or programming assistance, TriTech Solutions, L.L.C. professionals help you meet the challenge of today's demanding business environment.